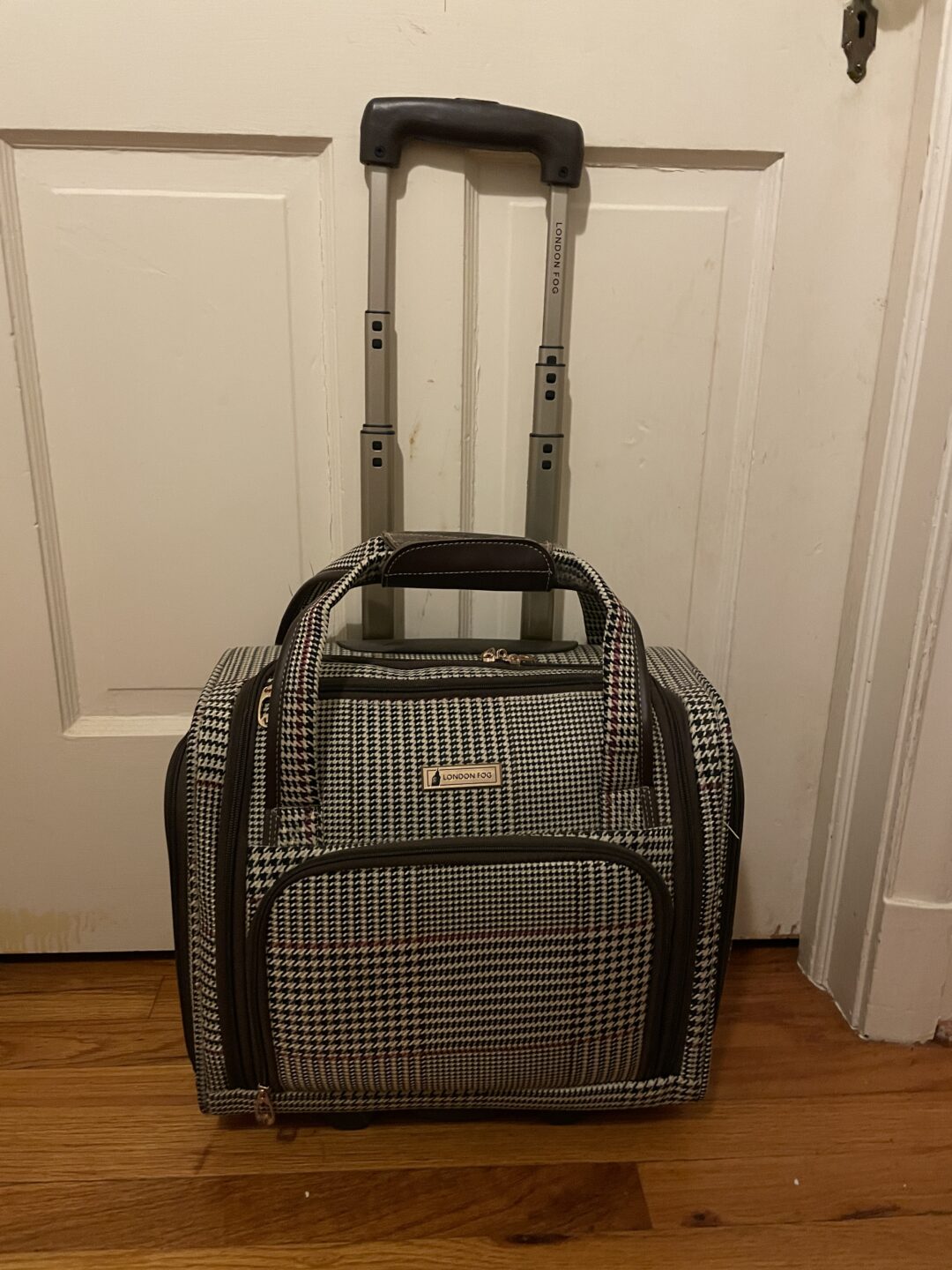 I always pack a "hotel bag". This is a bag full of the things I will need overnight in a hotel room.
So what is a hotel bag? And why do I use it?
A bit of back story on me. I have 4 kids. I was in the military for 8 years and my hubby was in for 22. He had multiple mobilizations and there were many times when I traveled just me and the kids.
Have you ever had to lug all the luggage for you and the kids into a hotel room for just one night?
It seems like over kill to me.
We aren't at our destination yet, so I don't need all the stuff that is in my big suitcase.
I have to bring in my camera bag and computer bag. 'Cause you know I can't just leave that stuff in the car, right?
So, we each have a "hotel bag".
What do we carry in our "hotel bag"?
The basics.
Pajamas
outfits for the number of days we will be traveling
clean underwear (always remind the kids to put these in!)
Toothbrush
and any comfort items.
Hotels have stuff like shampoo, conditioner and soap, so these don't typically go in there. If there are things I can't live without, like my makeup and face cream, that goes in there though.
The bag itself is important too.
Small, but with a telescoping handle that can handle my laptop bag.
Multiple pockets to keep everything organized. It is important, even though it is small, to know where things are.
My Bag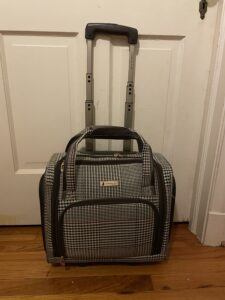 This is my London Fog bag. I purchased it at Ross ages ago.
It is the correct dimensions to be a carry on if I decide to fly.
The telescopic handle is sturdy enough to handle my laptop bag.
It has 4 pockets on the outside and multiple on the inside. It has a divider so that when I open it on the front everything stays put, without falling out.
So do you have a hotel bag?
Do you think this is a necessary item when on long drives?
Let me know in the comments!
Judi